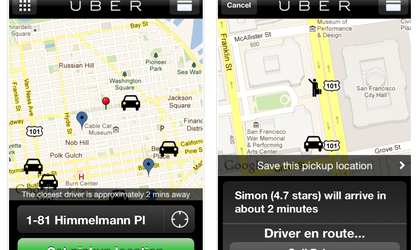 The Romanian transporters' body, the Confederation of Authorized Operators and Transporters in Romania (COTAR), called on Romanian PM Sorin Grindeanu to pass legislation that would drive ride sharing service UBER off the market.
In an an open letter, COTAR representatives asked for "all platforms that are functioning illegally without accreditation, authorizations and licenses, including UBER."
The Confederation of Authorized Operators and Transporters in Romania (COTAR) draws your attention on the danger transport activities outside the law represent in Romania. The entry to the market of companies that are conducting unauthorized transport throws into chaos the transport market, the bankruptcy of road transport company, but above all the lack of tax collection in the future, of taxes to the state budget – both from the current transporters, which will go bankrupt due to unfair competition, both from those who defy the law and who will declare very shortly they are not transporting people, do not have any revenues, therefore thy have no reason to pay taxes.
For this reason we ask you to analyze very well the situation created by the companies that are eluding the provisions of the legislation currently in place, hiding behind online platforms and invoking technological advances, hiding behind online platforms […] to defend themselves from the accusations that they are defying current legislation."
The organization asked the PM to analyze what it calls the attempts by the US company to change the legislation of the countries it entered. COTAR said UBER boasts with its presence in 75 countries and with the fact that it fights the legislation of all countries out there, which it criticizes as obsolete.
We ask you to analyze the way UBER is conducting the ride sharing activity, an activity that does not imply payment, based on which the Cluj Court of Appeals motivated the lifting of the suspension of UBER's activity. At the same time, UBER stats it pays tax on the income it makes from rides. 
In December 2016 Uber was expected to record around USD 3 billion losses, from USD 2.2 billion in 2015.