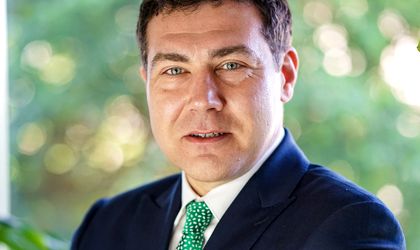 Due to the raising popularity and wide adoption of contactless payments, Romania ranks fifth in Europe, a survey by Mastercard shows. According to the company, 2 out of 3 electronic payments made with Mastercard are contactless.
According to a survey by Mastercard, the popularity of contactless payments has seen a huge increase. Between January-August 2018, the number of such payments went up by 139 percent year-on-year, representing 70 percent of the total payments made to retailers.
The Mastercard study for Europe shows that more than 50 percent of contact cards with Mastercard cards are in over 15 European markets – including Romania, Denmark, Croatia, Greece, Hungary, the Netherlands, Poland and Russia. Continuous technological advances in payments and data analysis across Europe allow countries to continually optimize regional technology infrastructure. Consequently, each country is able to operate in a more integrated and efficient manner.
"As the latest data shows us, contactless payments have continued to flourish in Romania, confirming this year's adherence to Mastercard's vision of living in a world without cash. As early as 10 years ago, Mastercard has supported this transforming evolution by investing in the contactless ecosystem in Romania, which involves more than the existence of cards on the market, integrating the network of accepting contactless transactions, communicating them, and educating and training consumers on the benefits of this innovative technology. All of these Mastercard initiatives have brought us to the point where we are today, when more than 2 out of 3 payments are contactless in Romania, "said Cosmin Vladimirescu, Country Manager, Mastercard Romania.
The study also shows that European countries are dramatically changing their behavior in regards to adopting the contactless technology, with countries like Romania accounting for almost 70 percent of contactless transactions out of the total transactions made with retailers. Many European countries embrace the cashless economy, as demonstrated by cash withdrawal and rapid adoption rate of contactless technology.