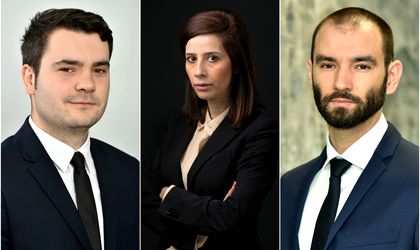 As the office market in Bucharest is maturing, cities like Timisoara, Cluj-Napoca, Iasi and Brasov gain ground in the eyes of real estate developers.
By Anda Sebesi
he modern office stock in the main regional cities in Romania – Cluj-Napoca, Timisoara, Iasi and Brasov – reached about 700,000 sqm in mid 2017, or 73 percent lower than in Bucharest, says the most recent data of Cushman & Wakefield Echinox real estate consultancy company.
Going further, the Cushman & Wakefield Echinox makes a comparison with Poland, a relatively similar market with the Romanian one, that shows a gap in the development of Polish regional cities compared with Warsaw. While the modern office stock exceeded 5 million square meters in Warsaw, the four major cities of the country, Kracow, Lodz, Katowice and Wroclaw have a cumulated stock of 2.7 million sqm of office spaces. But by comparison with Romania, things are different in Poland when it comes to attract potential employees with high education. For example, in Warsaw there are 249,000 students while their number is almost double in the four Polish regional cities mentioned above. By contrast, according to National Institute of Statistics (INS), Cluj-Napoca, Timisoara, Iasi and Brasov have a cumulated number of students of 181,734, or 5.6 percent higher than Bucharest.
As for the density of office spaces related to the number of students, the Cushman & Wakefield Echinox data show that it is 21 sqm/student in Warsaw while in Bucharest the indicator is 15. "It is perfectly normal for the development of office market to start in the capitals where the largest companies and public institutions have their headquarters. But as the competition on the workforce becomes fiercer, companies look to extend their activity in other important university centres where they find well trained workforce and a bit lower level of salaries," says Madalina Cojocaru, partner, office agency at Cushman & Wakefield Echinox. She adds: "We see a significant potential for growth of the market office outside Bucharest. A proof in this regard is that the office stock in Cluj, Timisoara, Iasi and Brasov will increase by 35 -40 percent and will reach the level of 1 million sqm by end of this year," adds Cojocaru.
According to Cushman & Wakefield Echinox data, Timisoara and Cluj-Napoca will post the most significant development in the next period, with a total of about 180,000 sqm following to be inaugurated in the two cities in the next period.
Developers see the potential of regional cities
Mulberry Development started in Timisoara the construction of ISHO Offices, a new generation of office building. "The construction develops in parallel with the residential component and it is split in three stages. The first stage of the office project will have 18,000 sqm and will be delivered next spring," says Ovidiu Sandor, CEO at Mulberry Development. He adds that the demand for office buildings in Timisoara is very high and comes from both companies that have a presence in the city and intend to consolidate it on the local market and new players that want to make their entrance there. IT, BPO, financing and engineering are among the main sectors. "This fall we will announce new contracts and we estimate that almost all of our available space will be leased by the time we will deliver the first stage of the project," adds Sandor. Survey Sampling International, one of the global leaders in providing data solutions and technology for different sectors announced that it will lease office spaces for 200 employees at ISHO.
Going further, this year Iulius Management Center company inaugurated its first A class office building out of seven office buildings that Openville Timisoara, a mixed use urban regeneration project will include. The project is designed as an urban sustainable center that will bring together office, retail, park and entertainment functions, spanning on a total built area of 594,000 sqm. "The most part of the project is represented by the office component developed under the United Business Center (UBC) brand and that will have about 130,000 sqm, split in seven office buildings," says Laurentiu Manea, manager office buildings at Openville.
The company has already delivered 18,000 sqm in January in UBC 2 office building and according to the company's representative it is now 100 percent leased by companies like Ness Digital Engineering, Autoliv Romania, ACI Worldwide, Bitdefender, Azets, PwC, dm drogerie markt and Regina Maria. Other 13,000 sqm will be completed next month in the UBC 1 office building. At present 80 percent of UBC 1 office building is leased, with Atos, an international IT services provider being one of the tenants with 6,000 sqm. "In June we started the construction of our third office building, UBC 3 (18,000 sqm). We will start the construction of another two office buildings totaling of 55,000 sqm in the next period," adds Manea of Openville. According to him, the demand for office buildings in regional cities comes mainly from global companies that have automotive or telecom research centers and intend to extend their operations there.
Regional cities can absorb the office buildings offer
At present, the demand for office spaces outside Bucharest is on an ascending trend mainly because of the expansion of international companies towards regional cities. "A total of over 80,000 sqm have been leased in the first five largest cities in Romania last year. Timisoara has the largest proportion from the total leased area (48 percent) being followed by Iasi (28 percent) and Cluj-Napoca (14 percent)," says Mihai Paduroiu, head of advisory & transaction services, investor leasing within office department of CBRE Romania. According to him, the vacancy rate in regional cities remains low due to the fact that when a new real estate project is completed, up to 80 to 90 percent of it is already leased. "The average vacancy rate in the largest regional cities in Romania is about 7 percent and we don't see a significant variation despite the fact that many projects have been announced for the next two years. The pace of development is a sustainable one given the fact that the offer will be covered by the demand," says Andrei Drosu, consultant within the research department at Jones Lang LaSalle (JLL).
As Monica Vasile, senior broker, office agency at Cushman & Wakefield Echinox says, the total demand for office spaces in the main regional cities in Romania was about 120,000 sqm in the past 18 months. "Regional cities in Romania are capable to absorb a massive volume of office spaces considering the fact that at the end of the first half of this year, their density was 0.85 sqm/inhabitant in Cluj-Napoca, 0.62 sqm/inhabitant in Iasi, 0.45sqm/inhabitant in Timisoara and 0.37 sqm/inhabitant in Brasov"
George Didoiu, associate director, office agency at Colliers International Romania brings into light that the availability of the workforce became the main constraint in the pace to which regional cities develop. "Looking to the number of graduates and the profile of the labour market, there is an annual potential of about 150,000 sqm to be absorbed organically in Cluj, Iasi and Timisoara. If we include Brasov, a smaller market now, we could almost reach the level of potential net demand registered in Bucharest," adds Didoiu. He also highlights that just a quarter of the IT&C graduates comes from Bucharest, compared with 60 percent in Cluj-Napoca, Iasi, Timisoara and Brasov.
Timisoara leads the way
According to Drosu of JLL, in H1 2017 Timisoara posted the highest demand for office spaces, 13,200 sqm, followed by Cluj-Napoca (8,700 sqm) and Iasi (6,000 sqm). But despite some transactions have been completed in smaller cities like Targu Mures, Craiova or Pitesti the offer for modern office spaces here is still very low. The same perspective shares Paduroiu of CBRE, too. "Excepting the large cities like Timisoara, Cluj-Napoca and Iasi, in Targu Mures, Pitesti and Craiova both the activity and interest for new office spaces increased significantly. But these cities had a weight of 10 percent of the total leased area," he says. According to him, in general, technology, IT and professional services remain the most active industries that lease office spaces. "This trend is similar for regional cities too, where IT companies have leased over 21,000 sqm and professional services ones over 4,500 sqm in the first half of 2017," adds Paduroiu. Drosu of JLL shares the same opinion saying that at present the market is dominated by IT&C companies which leased about 70 percent of the total transactions registered in the first half of 2017, followed by outsourcing companies with 20 percent. "Companies that make their entrance in Romania by opening offices outside Bucharest (like Alcatel, Nokia, Continental, Atos) and those that extend their operations from Bucharest to regional cities (like IBM, Accenture or Vodafone) slice the outside Bucharest office market now," he says.
What will fuel the outside Bucharest market?
Vasile of Cushman & Wakefield Echinox says that the office market from regional cities is quite dynamic and it is on an ascending trend at least from two perspectives: that of the evolution of the completing of new office buildings and of the number of companies that open new centers or extend their activity. "A competitive cost with workforce combined with high education and more and more flying connections are the main reasons for investors to consider regional cities as an alternative for their operations," adds Vasile. In her opinion, Iasi, Timisoara, Cluj-Napoca and Brasov will continue to have the highest potential in the future despite in the past two years cities like Sibiu, Craiova and Galati managed to attract companies that are ready to open their offices there.
Speaking of the attractiveness of the regional cities, Didoiu of Colliers says that for companies with local and smaller activity and with a lower level of complexity, regional cities can be more attractive given the fact that they pay lower salaries or rentals. "For example, salaries in IT&C in Cluj and Timis counties are comparable with those registered in Bucharest but in Iasi county there are 20 percent lower," says Didoiu. Going in the same line, Drosu of JLL says that the increasing demand coming from IT&C companies which find high qualified specialists in regional cities will fuel the appetite of developers to invest in projects there. "From our perspective, these cities have all the needed ingredients – economic, demographic and social indicators and industry – meant to support a development of the local office market in the near future," adds the representative of JLL.
The office market in Bucharest has already reached its maturity due to the presence of real estate investors and to the concentration of investments in the capital, say pundits. Thus, Romanian regional cities become a target for many developers that intend to diversify their portfolios. "Such cities are changing now and investors are more and more focused in this direction. The entire impetus in this sector is based on an increasing demand coming as a result of an increasing number of companies that are attracted to invest in Romania," adds Paduroiu.
All in all there are reasons to believe that regional cities will continue to post a sustained evolution, say pundits. "First, as the services industry doesn't face the same physical limitations as the processing one, employers follow the employees. Regional cities deliver a considerable larger number of IT graduates, the most wanted employees now. Second, looking to the turnover of potential employees, we can see that Bucharest didn't grow as quick as Timisoara, Cluj-Napoca and Iasi and we think that it will lose ground before them," says Didoiu of Colliers. He adds that the age profile is better in regional cities compared with Bucharest. "Last but not least, the modern stock office per inhabitant is about twice lower in Cluj and Iasi compared with Bucharest and three times lower in Timisoara,"says  Didoiu.
But how does a developer see the future of office market outside Bucharest? "Successful projects are built with caution, in stages and in a sustainable manner, based on a concept. Our estimations say that these markets will grow and we can compare it with what happens in regional cities from other countries that have a similar development as Romania, with Poland being an example in this regard," concludes Sandor.
Cluj-Napoca
>> Number of students (as of 2015): 66,534
>> 275,000 sqm of modern office space at the end of H1 2017
>> 30,000 sqm is the total office demand recorded between 2016-H1 2017
>> 95,000 sqm of office space planned for delivery between H2 2017- 2018
>> 3 percent is the vacancy rate at the end of H1 2017
Iasi
>> Number of students (as of 2015): 54,653
>> 180,000 sqm of modern office space at the end of H1 2017
>> 31,300 sqm is the total office demand recorded between 2016-H1 2017
>> 14,000 sqm of office space planned for delivery between H2 2017- 2018
>> 4 percent is the vacancy rate at the end of H1 2017
Timisoara
>> Number of students (as of 2015): 39,898
>> 144,000 sqm of modern office space at the end of H1 2017
>> 56,200 sqm is the total office demand recorded between 2016-H1 2017
>> 90,000 sqm of office space planned for delivery between H2 2017- 2018
>> 2 percent is the vacancy rate at the end of H1 2017
Brasov
>> Number of students (as of 2015): 21,366
>> 94,500 sqm of modern office space at the end of H1 2017
>> 8,500 sqm is the total office demand recorded between 2016-H1 2017
>> 51,000 sqm of office space planned for delivery between H2 2017- 2018
>> 8 percent is the vacancy rate at the end of H1 2017