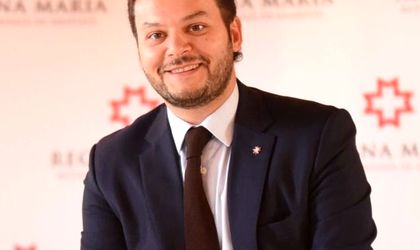 Healthcare network Regina Maria network's investments reached EUR 9 million in Cluj in almost 10 years of existence in this region. The amount was allocated for the opening and modernization of medical units, expansions and modern medical equipments acquisition.
In addition to this investments, Regina Maria expanded at local level in 2017 also, through the acquisition of Prompt URG, the private ambulance service and nursing at home, and of the laboratory  Santomar OncoDiagnostic.
"Cluj becomes for Regina Maria the new healthcare capital. This city always represented a strategic point for us for the network development at national level; it was the first city where we expanded at the beginning of 2008 and that, afterwards, generated the biggest investments budgets, after Bucharest. We are honored to have with us some of the best doctors in Cluj and to contribute to the performance of Cluj medicine. I can tell about the new regional hospital that will have the most modern medical technology. At the same time, we aim to bring here our expertise in obtaining international accreditations for hospitals," said Fady Chreih, CEO of Regina Maria.
Regina Maria will continue the investments in the local medical system by launching at the beginning of 2018 the first private hospital with the integrated services in Cluj. The value of this project will reach EUR 15 million.
Currently Regina Maria Cluj includes 2 polyclinics, 2 laboratories, one center of work medicine and a unit with expertise in diabetes, nutrition and metabolic diseases. At local level, the operator has over 300 employees.
In corporate ares, Regina Maria has in its portfolio 30,000 medical subscriptions for the local employees.