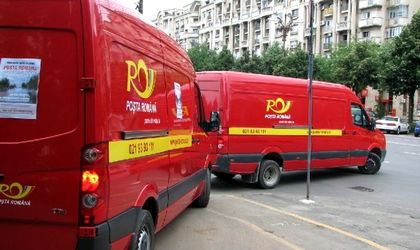 Posta Romana auto park increases by 180 units, out of which 80 cars of 3.5 tones will be functional this week, following that until the end of the month to be distributed the rest of 100 cars, said this Tuesday the company.
The investment reaches close to RON 12.5 million, without VAT and the insurance for the 180 cars is included in the price.
"The fastness and the safety of deliveries are compulsory for any important player on postal services market. The renewal of auto park is a decisive step for the improvement of National Company Posta Romana services," said the CEO of Posta Romana, Elena Petrascu.
The company's officials say that the parcel post market is in a continuous dynamic.
"The increase in the number of cars operated by Posta Romana represent a strategic priority for the company. Until the end of the year, the auto fleet of Posta Romana will exceed 1,000 cars," says the company.
"We aim clearly to reduce the delivery time for all type of products from Posta romana portfolio," say the officials.
They estimate that the advantages will be seen including in the company's  revenues increase.