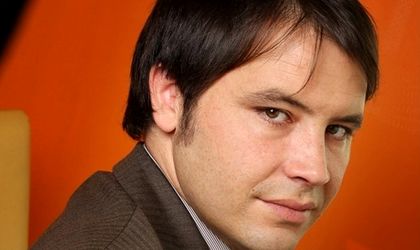 In April, Orange celebrated 10 years of brand presence in Romania. Julien Ducarroz, Chief Commercial Officer Business to Consumer, tells BR some spicy details in the brand's story.
How much did Orange invest in brand promotion last year?
Last year, we spent more than EUR 200 million. This includes advertising on TV, print and radio, calculated on the rate card. The vast majority of advertising expenses in Romania go on TV. Also, print and radio are still very powerful. Online is growing very rapidly but it is coming from nearly zero. Today in Romania, the level of online payment and purchases is still much lower than in Western Europe. Online will reach the next level in advertising when people are able to see how, after they post a banner, or buy a keyword on Google, they can translate that into online payment. More than 10 percent of our clients renew their subscription online.
What unconventional channels did you use to promote the Orange brand?
The Orange Romania branch is famous as a big producer of advertising. A lot of the ads you see on TV have been taken to other countries. We export advertising more than we import. Of course, other branches in the group pay to broadcast the ads in other countries, since there are copyright conditions. Unconventional campaigns include Write in the Sky (Scrie pe cer), implemented last year, which was exported to Orange Slovenia and Poland. Also, interestingly enough, Orange Romania is the biggest owner of hot air balloons in Romania. We had a local hot air balloon campaign which we exported to the Republic of Moldova. Since they are flying objects, you need to go to the Ministry of Defense to register them as flying vehicles, with license plate and insurance and everything. In Romania we have four balloons registered.
How does the outlet revamping  go?
Today we have more than 200 Orange Store franchisees and in terms of our own Orange Shops, we revamped around 13 out of 100. We have as partners Euro GSM and Say. The main role of our own shops is not the traffic, which was pretty much stable before and after the refresh, but customer satisfaction. To measure that, every quarter we have mystery shopping – we benchmark the entire distribution network. We evaluate the full journey our clients make to get the full picture of what needs to be improved across the entire network.