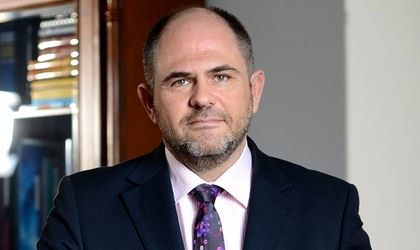 Sergiu Oprescu, president of the Romanian Banks Association (ARB), cited by Agerpres, says that there is a need for predictability in the economy; otherwise, markets will show high levels of volatility.
Oprescu added: "All we're doing is showing correlations and the implications of certain actions, as well as the possible responses shown by the economy or the markets to these actions. Markets take into account everything that happens regarding stability and predictability. Of course, this naturally turns into a concern. We hope that these periods of low predictability are as short as possible. We hope that solutions exist so that they don't spread over longer periods of time. Any form of clarification regarding political situations like the current one, will bring extra trust from market players and from investors. I think this is the main message we as an industry should send. We can't comment from any other perspective, predictability and continuity at the political level are important elements".
The National Bank of Romania (BNR) had an exchange rate of RON 4.6599 for the Euro, a 0.74 percent rise from the previous day, and a new record high for the Euro.
President Klaus Iohannis will meet with representatives of parliamentary parties to discuss the name of the next prime minister.