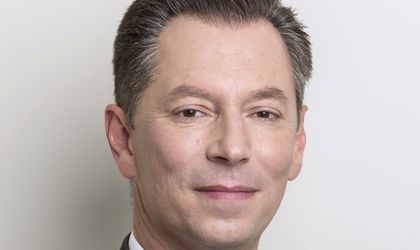 Nikolai Beckers, CEO Telekom Romania, and Mrs. Ruxandra Voda, Corporate Communication Director Romania, will attend the Foreign Investors Summit, on October 14-15-16, at Pullman Hotel Bucharest.
The rebranding of Romtelecom and Cosmote as Telekom Romania is without a doubt the biggest event in marketing and telecommunications of the year. Guiding the two companies through this crucial moment was Nikolai Beckers, appointed CEO on April 1, 2013.
"Telekom Romania enters the market with a one-stop-shop philosophy. (…) The Romanian market is very heavy in infrastructure but also very price driven. You have to balance what the consumer wants with the costs," Beckers told BR in September.
The German manager he served as the Chief Executive Officer of Crnogorski Telekom A.D. until July 1, 2011. Nikolai Beckers has wide experience in the field of telecommunications, IT&C, as well as the Internet and
Register now for a chance to get to meet Nikolai Beckers at the Foreign Investors Summit
Ruxandra Voda is in charge of the supervising of the corporate communication platform and the social responsibility projects.
She was also an Executive Director at Graffiti BBDO, Marketing Director at Altex, PR Director at Graffiti BBDO.
She graduated from a Audio-Video Communication Master at the National School of Political and Administrative Studies and from the Faculty of Journalism and Mass Communication at the University of Bucharest.