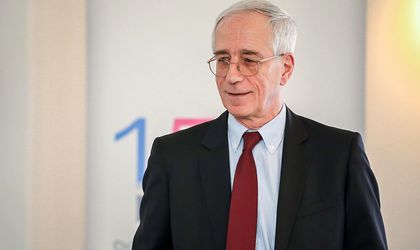 The Romanian subsidiary of FMCG giant Nestle has reported a turnover approximately RON 750 million (aprox. EUR 167 million) for 2016 which was up 13 percent on the previous year, according to company data. 
"Last year has been a good year for us, an exceptional year, actually," commented Herve de Froment, head of Nestle's local operations during a press conference this Tuesday. Moreover, Romania posted the highest increase in the CEE region, stressed the GM.
All the product categories that the company sells in Romania have posted growth last year and have maintained a balanced share in the overall turnover, explained de Froment. Beverages, infant food and the culinary categories contributed the most to Nestle Romania's turnover last year each with shares ranging between 18 and 10 percent.
For 2017 the company expects to "maintain its positive" growth rate and targets an increase of about 8 percent. First quarter results are encouraging with a double digit hike, added the GM.
Nestle has been active in Romania since 1995 and it is nowadays present on the local market with most of its FMCG brands, according to company data. It operates a factory in Timisoara, western Romania, where it produces Joe wafers and Nescafe instant coffee. Production increased last year to the highest level since 2010, said de Froment. Between 35 and 40 percent of the factory's production is exported.
Nestle is present in 189 countries with some 2,000 brands which are produced in its 436 factories located in 89 countries. Last year its turnover amounted to CHF 89.5 billion.