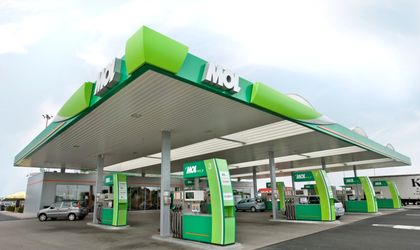 MOL Group retail sales in Romania (including fuels, LPG and lubricants) saw a 20 percent advance in the first quarter of the year compared to the same period last year, according to the group's flash report.
Supported by an inorganic expansion of its network, the company's sales grew from 121 kt to145 kt in January-March 2016. Diesel fuels sales were up 20 percent, at 104 kt, while gasoline sales increased 16 percent, at 36 kt.
MOL's service station network in Romania included 206 stations end-March, after the acquisition completed last year and investment in new stations.
The group had capital expenditures amounting to EUR 7.67 million during the first quarter, including for the rebranding of ex-ENI sites in Romania, which was completed.
Overall, MOL Group posted 10 percent sales growth in the first quarter, volumes standing at 889 kt. In the CEE core markets of the Group, fuel demand rose 2 percent, supporting Downstream operations.
MOL Group is an international oil and gas company headquartered in Budapest, Hungary. It is active in over 30 countries and employs some 26,000 people.
At the moment, there are production activities in 8 countries and exploration assets in 14 countries. MOL Group operates four refineries and two petrochemicals plants, under integrated supply chain management, in Hungary, Slovakia and Croatia.
It also owns a network of nearly 2,000 service stations across 12 countries in Central & South Eastern Europe.
Natalia Martian