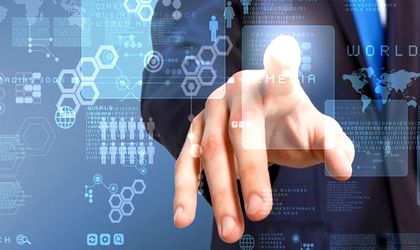 Since 93 percent of consumers prefer biometrics to passwords, according to researchers, and 92 percent of banks want to adopt biometric technology, its adoption should be advancing rapidly. Only 13 percent have deployed biometrics, and only 36 percent of the involved decision-makers say they have adequate experience to tackle the situation, however, and this shortfall motivated Oxford and Mastercard to release a "Five Factor Framework" for mobile biometrics.
The research from Oxford and Mastercard also reveals significant differences in perception between financial industry professionals with different levels of experience with biometrics, and from the technical and business sides of companies. Almost all inexperienced individuals (96 percent) believe biometrics will make mobile banking and payments more secure, compared to only 61 percent of those with biometrics experience. Those on the business side are much less likely to view a second factor as necessary, 35 to 67 percent, and to view phone theft as a serious threat, 37 to 76 percent.
"The biometric technology, included in the vast area of financial services concentrated on the client are offering the people the power to have instant access to their financial information or to make a payment. The biometry leads in the top of the trends towards a future freed of passwords, in which the digital identity will be only about who we are, not about what we can remember," said Ajay Bhalla, president, Global Enterprise Risk & Security, Mastercard.
Researchers found that consumer perceptions of fingerprint and facial biometrics improved over the course of completing a three-month trial with them. While most consumers had positive or very positive attitudes towards using their fingerprints at the beginning of the trial period, the number of consumers with neutral attitudes declined from roughly ten percent to roughly three percent. A significant number of consumers converted from neutral to positive attitudes toward facial biometrics during the trial as well, though in contrast with fingerprints, roughly five percent retained negative attitudes towards it.
The five factors are performance, usability, interoperability, security, and privacy.
Romanita Oprea