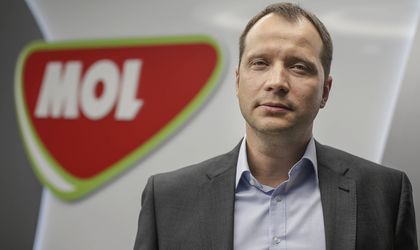 Zoltan Laszlo Magyar, 41 years, is the new CFO of MOL Romania starting March 1. Since 2014, Zoltan has held several positions (CFO, managing director) within MOL Kalegran Ltd., an upstream subsidiary of MOL Group in the Kurdistan Region of Iraq.
"The local experience of MOL Romania is well-known across the Group, therefore it is an honour for me to join the Romanian team. Moreover, having an important part of my life impacted by French and Mediterranean culture, I found this job an excellent and exciting opportunity to discover the easternmost Latin country in Europe," said Magyar.
Although Magyar's main background is industrial consulting, he has also acquired retail experience as a controller in Provera (Louis Delhaize Group) and commercial experience as the Pricing manager of GE Lighting for the EMEA region. Besides finance, he is strong IT skills proved to be highly valuable on numerous occasions of ERP (Enterprise Resource Planning) implementation exercises.
"He is the right person to make MOL Romania a complete team and I am convinced that, with his arrival, MOL Romania team wins added value, a competitive advantage and contributes to deliver the strategic goals, positioning us as top customer choice," said Camelia Ene, CEO&country chairman MOL Romania.
Zoltan Magyar replaces Cristian Ungureanu, who has decided to pursue other career opportunities.
Magyar holds a DESS (Diploma of Superior Specialized Studies) in the field of "banking and financial techniques" from the University Pantheon-Assas in Paris and a Master in Economics from the Budapest University of Economic Sciences. He is fluent in French and English, but he also speaks German, Spanish and Arabic.