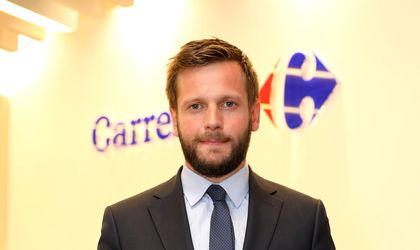 Carrefour named Jean Richard de Latour as CEO of Carrefour Romania as of August this year.
Prior to this position, de Latour was Hipermarket Operations Manager Bassin Grand Nord in France.
He began his career at the Carrefour Group in 2013 as director of Studies, Innovation and Public Affairs, and in 2014 he will be appointed director of the Cabinet of the President of the Carrefour Group, a position he has occupied for two years.
Previously, he worked for five years at the Ministry of Economy and Finance in France. In 2016, de Latour expanded his expertise and joined the operational area, coordinating the hypermarket network in Paris. A year later he was named Operations Manager Bassin Grand Nord, France, a region that brings together 53 hypermarkets.
"It is an honor and a challenge for me to lead Carrefour operations in Romania, one of the most important countries in the Carrefour Group. I look forward to this new professional stage to further develop the company. I know how much involved and professional is the whole team in Romania and I am convinced that in the next period we will succeed in identifying and implementing new growth opportunities, " says Jean Richard de Latour.