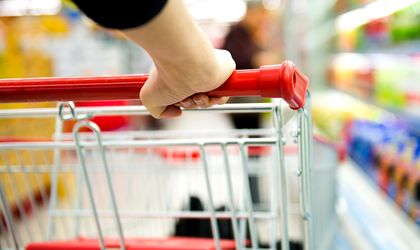 Kaufland Romania, Carrefour Romania, Metro and Auchan Romania control over half of Romania's retail market, together making up 60 percent of it, according to an analysis from ICAP Romania.
The biggest player on the retail market, Kaufland Romania (23 percent market share), registered a turnover of RON 8 billion at the end of 2014. Carrefour Romania (13 percent market share), came in second with a turnover of RON 4.6 billion, closely followed by Metro (also 13 percent market share) with RON 4.5 billion. The largest increase in turnover in 2014 was seen by Auchan Romania (11 percent market share), with RON 3.8 billion, 64 percent more than the previous year.
Halfway through 2015, Kaufland Romania registered the highest operational profit of over RON 300 million, followed by Mega Image (over RON 40 million) and Profi Romania (over RON 26 million).
The highest number of supermarkets and hypermarkets in Romania is found in the South Muntenia micro-region (775), and the least are found in the South-West Oltenia micro-region (265). The Mega Image company has the highest number of supermarkets in the country (482), followed by Profi (400) and Lidl (208), adds the press release.
Andreea Tint