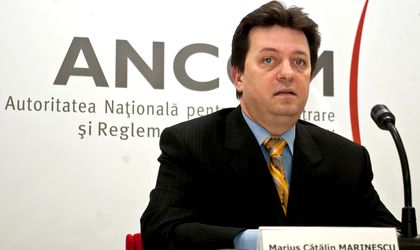 Former National Authority for Administration and Regulation in Communications (ANCOM) president Catalin Marinescu will head the strategy division of the International Telecommunications Union (ITU), a member organization of the United Nations (UN).
Catalin Marinescu announced he was stepping down as ANCOM head last week in order to take a position in an international institution. His last day as ANCOM president will be April 24. The institution, which regulates an EUR 4 billion market, does not currently have a vice-president.
Marinescu spent 8 years in his position. According to him, the decision was not influenced by political factors, given that his mandate had expired in April 2015.
Romanian President Klaus Iohannis will appoint the new ANCOM head, after a proposal of the Romanian government.
During an end-of-term press conference, Marinescu spoke of a projected tender for 5G. The 700 MHz band will have to be freed since 2020, according to European regulations, but I believe that operators need 1-2 years to prepare. There are many countries in Europe that use it will have to free it. In Romania, this band is available, but I believe the feasibility decision belongs to the Government, ANCOM will organize the tender. Nevertheless, if not this year, then next year it is compulsory to launch the tender for the necessary 5G bandwidth," Marinescu said.