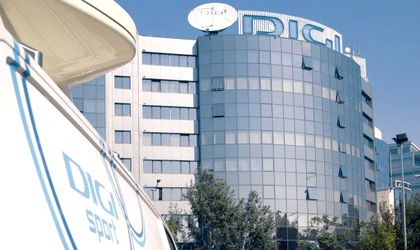 Digi Mobil and Ericsson unveiled at the 5G INTELLIGENT STAGE OF 5G in order to show the evolution from 4G to 5G of the network used by Digi Mobil. In the near future, life as we know it will change substantially due to the development of technology that will connect everything that surrounds us. With 5G networks, connections will be faster, things that play a role in day-to-day comfort will be connected, with benefits yet to be understood by each of us.
For telecommunication network operators, the fiber optic network and fixed-mobile integration work together to open the way to 5G and beyond, respectively to keep up with the speeds required to transport huge amounts of data with minimal delay (in milliseconds) and with a massive number of connected elements. RCS & RDS, through the fiber optic network developed for greater coverage, differentiates itself into the road to new technologies following significant ongoing investments in recent years.
"Today we've taken a first step towards connecting to 5G technology. The Digi Mobil network is ready for the 5G evolution, and it will allow Digi Mobil users, companies, state institutions and residential users to connect to the objects that surround us, in what will mean IoT and the interconnected society, indifferent the distances separating us from an unprecedented scale, changing the way we interpret and transform the world. The new equipment in our network is already at the level of 5G future technology, allowing us in the future to offer Digi Mobil users an improved experience with 5G features: increased access speed, low latency, IoT. Last but not least, Digi Mobil's unlimited internet offer for Digi Mobil subscribers is essential for the development of the economy and the digital world in Romania, and Digi is the pioneer of this trend", said Valentin Popoviciu, Vice President of RCS & RDS.
RCS & RDS demonstrated the performance of 5G technology and practical solutions for different industries:
• Tested the 5G speed of up to 10 Gbps through a prototype platform as well as the latency of the signal, reduced to one-tenth of that from the current 4G technology. Thus, we can assume that through 5G technology, users will experience high-speed mobile internet access even in crowded areas such as concerts and festivals or sports events without being affected by speed limitations, interference, or signal instability. Downloading movies at 4K resolution will be a matter of seconds, while live TV and sports events will become real immersive.
• Internet of Eyes – Experimented how future dynamic traffic monitoring applications can detect objects and determine their location in real time with multiple applications for smart city, traffic management, or public safety. 5G will be the backbone for IoT, connecting the objects around us in ways we would not have thought possible. Users will experience independent vehicles interacting with traffic lights, which will mean a real revolution in traffic. Vehicle and vehicle communications with infrastructure will increase road safety and streamline the operation of public transport. Integrated sensors in roads, railways and flight paths will communicate with each other and intelligent vehicles to improve infrastructure control and critical services.
• Internet of Skills – We have seen the potential of cloud-based robotics, such as how to control a remote robot, in a demonstration of medical operation, in combination with virtual reality, to achieve touching internet, remote and real-time transmission of the sensation of touch.
• Immersive Gaming – augmented reality for movies and games that will allow a virtual virtual immersion 360 degrees.
"By 2023, 20% of the world's population will have 5G coverage. It will have a huge impact on user experience and the digital transformation of industries and cities. Ericsson has already signed 40 agreements to start 5G studies around the world. With this demo, we look at the future and what 5G will allow. It is also a step forward on the Romanian 5G journey", says Mircea Rebegea, Ericsson Country Manager Romania.