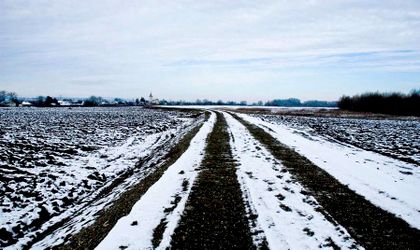 The National Company of Road Infrastructure Administration (CNAIR) announced this Monday that were submitted 4 offers for the projection and execution of Bacau city' belt, a project estimated at RON 773.65 million, without VAT.
Bacau belt is one of the most important projects for Moldova area, and by launching thgis objective was exceeded the value of over EUR 4 billion of the projects launched in the Electronic System of Public Acquisitions by CNAIR in 2017.
The offers were submitted by 4 join ventures: IC Ictas Insaat Sanayi VE Ticaret – Tancrad, Phoenix Transbac – Telor Invest – Impresa di Costruzioni Mantovani – Drumuri si Poduri Gheorgheni – Search Corporation, Spedition UMB – Tehnostrade and Tehnic Asist – Ingstroyengineering Eood – Homstrade – Patstroy 92 AD – Proiect Construct Transylvania region.
The object of the contract is the projection and execution of construction works for 30.8 km of new road at European standards, out of which 16.269 km with highway profile.
The length of the contract is of minimum 96 months the projection period, 30 months works execution period and minimum 60 months guarantee period- which might increase to 84 months.
Photo courtesy: Bacau Newspaper