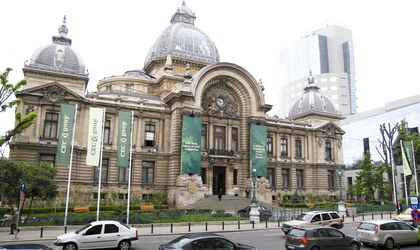 State-owned CEC Bank said it was backing the initiative of the Ministry of Culture to buy the famous Wisdom of the Earth sculpture by the Romanian-born, Paris-based sculptor Constantin Brancusi.
The lender said that all the donations in the accounts opened by the Ministry of Culture will not be charged.
The government is looking to collect EUR 6 million from donations, adding to the EUR 5 million it has already allotted for this acquisition.
Radu Gratian Ghetea, the president and general director of CEC Bank, said the lender's initiative shows that it contributes to the common effort of protecting and saving the cultural patrimony.
This sculpture was first exposed in 1910, in Bucharest. It was originally purchased one year later by Gheorghe Romascu, a Romanian engineer and art lover, according to the Guardian publication.
The sculpture was confiscated by the communists in 1957 and it was returned to the family of its original owner in 2008.
The work of art was put up for sale in 2014.
Ovidiu Posirca