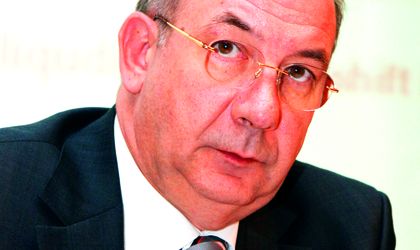 The rate of non-performing loans at state-owned CEC Bank is currently 11.5-12 percent, above the average of the banking system, said Radu Ghetea, the president of the bank in a conference.
"We talk about non-performing loans at the level of banking system around 10 percent. This average comprises and also some banks that have more NPLs and others that have less. At CEC Bank, we succeeded to start the reduction of NPLs 18-24 months ago. Currently, we succeeded to reach the level of NPLs around 11.5-12 percent," said Ghetea, according to Agerpres newswire.
According to him, the profit of the bank stands at over RON 33 million on 11 months and even if it seems a small amount, for the future year it will be of three digits.
Georgiana Bendre