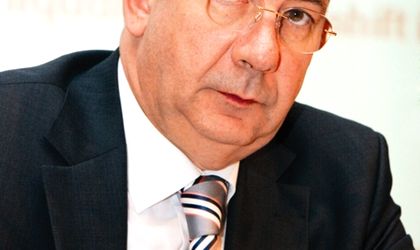 CEC Bank, the state-owned lender, recorded a gross profit of RON 15.8 million last year due to higher costs for provisioning for bad loans. Meanwhile, its gross profit grew in the first four months of the year to RON 91 million.
"According to its mission, CEC Bank continues to support especially the SMEs, the agriculture and the local public administrations. A special attention is given to the co-financing of the projects financed through European funds. For 2017 we aim a growth of the activity, especially for loans, with an impact over the efficiency growth. On April 30, the bank obtained a gross profit of around RON 91 million, according to our objectives," says Radu Gratian Ghetea, president general-director of CEC Bank.
In 2016, the loans portfolio for companies went up by around 2.5 percent, while at the banking system this indicator registered a growth by 1.4 percent compared with 2015. Also, the bank increased its loans portfolio for individuals, registering an increase by approximately 10 percent compared with 2015. In both cases the real growth in loans was around 12 percent and this was diminished by a direct reduction operations of the gross value of loans ("write-off").
The volume of the new loans for 2016 increased by 23.6 percent compared with 2015, while the growth from the banking system was 5.5 percent. The bank financed 37,183 projects until the end of 2016 for continuing the absorption of European funds, for which the added value of the grants reaches to over RON 12.1 billion.