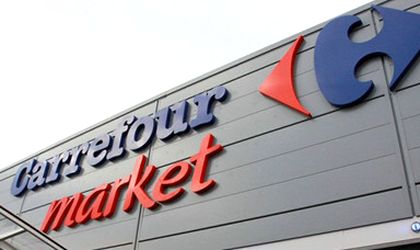 The French retailer Carrefour reached a network of 298 stores in Romania at the end of 2016, according to a company report.
At the end of 2015 the group recorded 192 stores in Romania, out of which 29 hypermarkets, 110 supermarkets and 53 stores, according to News.ro.
According to the presentation regarding the results from 2016, Carrefour said it increased its network in 2016 by three hypermarkets and 103 supermarkets.
In Romania the group is present at the moment only on food online trade and the marketplace segment is in the implementation phase this year (online sales platform).
In 2016, Carrefour acquired Billa network from Romania with 86 supermarkets at national level, after the announcement from December 2015 of the agreement with Rewe.
The data shows that in January, the Carrefour group sales at international level increased by 4.9 percent to EUR 45.6 billion.
In other European states, France and Romania included, the sales in comparable terms went up by 2 percent to EUR 22.4 billion.