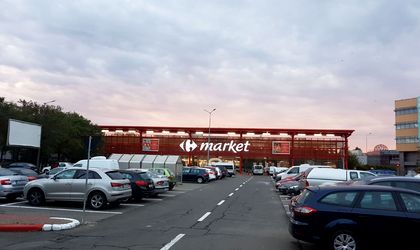 Carrefour announces the finalization of remodeling process for Billa Romania stores, ending a process that took 7 months.
The remodeling process closed on September 21 with the transformation of the last four stores in Bucharest (2 stores, Timisoara and Mangalia.
"This is the fourth stage that closed on September 21, through the remodeling of the last 4 Billa stores in Market from Bucharest, Timisoara and Mangalia and Carrefour story continues.Once the last Billa stores were remodeled, we opened also two new supermarkets in Cluj and Stefanestii de Arges, reaching 218 supermarkets in Romania," said Jean-Baptiste Dernoncourt, CEO Carrefour Romania. Dernoncourt.
On December 22, 2015, Carrefour announced the underwriting of an acquisition agreement of Billa Romania with Rewe group.
In the second stage, on June 29 2016, the Competition Council approved the acquisition of the 68 Billa stores.
The mixed team Billa and Market worked together both on plans and the layouts from the stores, as well as on ranges and on the opening plan for the remodeled stores.