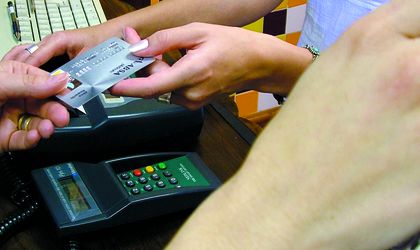 Carpatica Bank launched last week a new card that will fit the needs of internet users, as it contains the token necessary for internet banking authentification within the physical debit card. This new card acts as a simple bank card but is also generates the code necessary to access the online platform of Carpatica Bank.
The card is issued under the MasterCard brand and is called MasterCard e-Smart Debit. The authentification and authorization of payments in the BCC e-Smart system (the internet banking platform of Carpatica Bank) are identical to the classical digipass device. Thus, the accession of internet banking services will remain safe.
"The MasterCard e-Smart Debit card represents for us the shift towards a new vision, representing the transition of banking services in on line banking, an area with huge potential, both for the bank and the consumers", stated Georgiana Coanda, executive director of the retail network at Carpatica Bank.
"The MasterCard e-Smart Debit card from Carpatica Bank answers in a convenient way to the security needs and solves financial problems fast, in a simple manner. In other words, the card suppresses the need of an additional device, allowing clients to have everything they need in this new card", added Cosmin Vladimirescu, country manager Romania and Moldova, MasterCard Europe.
Ovidiu Posirca