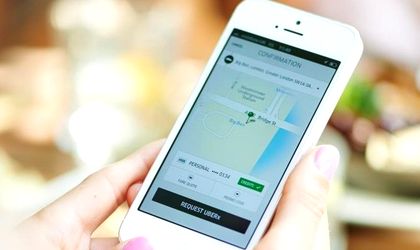 Uber Romania confirmed for Business Review that is has been supporting its local partners with obtaining transportation licenses. Under current regulations, transport operators involved in passenger transport activities must hold a valid transportation license. The Romanian parliament is currently working on legislation that will regulate the activity of ride sharing providers.
"Many of our partners had already opted for a professional driver certificate and a transportation license, while others have expressed their interest to obtain one," Uber Romania officials told BR. "We are committed to support them throughout the process. Meanwhile, we continue to engage in conversations about smart transport regulations, which, in many other countries, make it easier for people (drivers or riders) to have easy access to mobility apps such as ours."
Uber Romania has expressed its support for a regulated model and has been actively engaging with the local authorities in the process of regulating new technology driven transportation services.
In the past three months, in a move that sees the company draw closer to current Romanian transport legislation, Uber Romania has been supporting all drivers who want to obtain a professional drivers certificate and a transportation license under the current regulatory framework.
The Romanian Senate drafted a bill aiming to regulate ride sharing services. The bill would create a new transportation category, similar to Lithuania, Estonia and the US.
Last year, the European Court of Justice issued a decision saying that services such as Uber are transport firms, which it defined as 'non-public urban transport services' and that each member state should regulate these services at a national level.