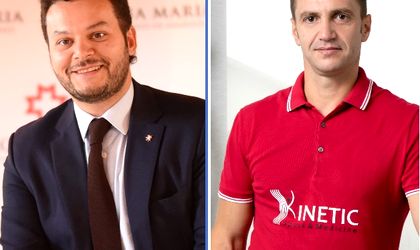 Private healthcare services provider Regina Maria has taken over Kinetic Sport & Medicine, the medical recovery clinic with operations in Bucharest and Cluj.
Regina Maria said the deal is part of its expansion strategy which counts 25 transactions to date.
Kinetic Sport & Medicine recorded a turnover close to EUR 2 million in 2017. In Bucharest, the clinic operates through a network 15 individual medical offices covering 500 square meters. There are plans to double this space by the end of 2018. In Cluj there are eight medical offices for physiotherapy that cover around 100 sqm.
Gelu Cosma, the manager of the clinic, said the deal with Regina Maria will help the company develop on the medium and long term.
The clinic had over 12,000 patients since its launch in 2012.
"The services of the clinic complete the patient's circuit of orthopedics, neurosurgery and other specialties. We have expansion plans both in Bucharest and in the country," said Fady Chreih, CEO of Regina Maria.
Regina Maria has over 5,000 employees and collaborators in 45 locations across Romania.