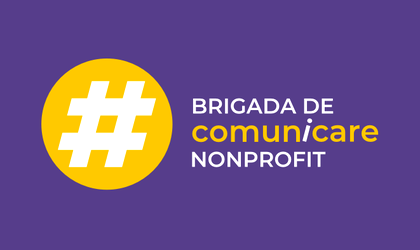 Only 4 weeks ago the slack Brigada de Comunicare Nonprofit organized itself (entries are still open) and since then over 7000 messages arrived to the group and tens of very efficient calls that generated many great things.
 By Romanita Oprea
A great team launched 3 rewritten, redesigned and reinterpreted stories with a playful spirit and an educative purpose for the times we are living. Therefore, we can listen to the very contemporary adventures that Snow White, the Red Riding Hood and Cinderalla are passing through.
In just some days since its launch the project "Stam acasa cu eroii din povesti" (We stay home with the heroes in the stories) was covered by 30 publications and general news or niche websites and the slack is waiting also for the radio coverage soon. Moreover, the project reached some libraries in Moldavia and it also has an YouTube channel.
Another super-motivated team assumed itself to resolve the help request from Taxiul cu Bomboane and succeeded in less than 24 hours to find them a new electric car from a potential long term sponsor and also some new PR & social media articles.
Some days ago, the poster for the staircase had a new adapted version for the elderlies and the vulnerable people's special needs. This time around was also created a pretty complete database with the phone numbers available locally and at the county level and that the brigade is trying to keep it updated daily.
The Brigade has a website that becomes better and better every day and where one can find all the relevant and up-to-date info about the community. The FAQ area will help answer all the questions and doubts one may have.
At this time the Brigade needs volunteers especially at a project management level, that will take as responsibility the organizing of other volunteers and making the ideas happen. The Brigade's social media accounts are here: Facebook, Linkedin, Instagram, Youtube, Twitter and its representatives are overwhelmed by the positive feedback they received with 1300 followers and a reach of over 180 000 people.