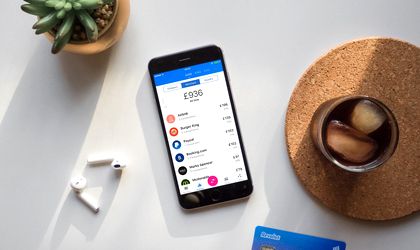 Revolut, the fastest growing fintech in Europe, launches Group Vaults, a function through which users can make savings alongside family and friends for common purposes.
Revolut customers will be able to deposit money in a common digital vault – Group Vault – by rounding the remaining amount after each transaction, through scheduled recurring payments or through a single contribution. Thus, Group Vaults is the easiest way to save for a group of people who want to raise money for paying bills, for future holiday or a gift.
The function will also help couples who want to avoid bank bureaucracy that consumers face when they want to open a shared bank account. The increased flexibility of the service allows users to determine the amounts they want to save directly from the application, depending on the budget, but also to withdraw money saved instantly at any time.
In the first year since the launch of Vaults, the Romanians saved over RON 10 million and opened more than 33,000 digital scams. At European level, users have saved over EUR 85 million with the help of more than 1 million such opencast vaults. More than 3,000 new Vaults are created daily, especially in coins such as Euro (EUR), GBP, Polish zloty (PLN), Swiss francs (CHF) and Bitcoin (BTC).
"After the tremendous success we have recorded with the Vaults, we were assaulted with thousands of requests from users who wanted to have an easier way to save with family and friends. Group Vaults is the payout equivalent of a conversation group – easy to create, easy to access, easy to leave, and easy to close. We look forward to seeing how they will be used, " said Ed Cooper, Head of Mobile, Revolut.
In the coming months, Revolut is determined to reinforce its position as an innovative fintech by launching new products, including a non-commissioning platform, a robo-advisor, a children's app, and the launch of Apple Pay and Google Pay.
In addition to new product launches, British fintech in an accelerated expansion phase will enter new key markets in the coming months and will be launched in the United States, Canada, Singapore, Japan, Australia and New Zealand. Over 190,000 new users are already enrolled in the queue lists in these regions.
Revolut Company was launched in July 2015 by Nik Storonsky and Vlad Yatsenko as a digital alternative to traditional banks. While the company initially attracted customers by offering them the opportunity to spend and transfer money abroad at the interbank exchange rate, as the time has passed, the number of European users has exceeded 4.9 million due to the attractiveness of some functions such as budget control, spending management, saving opportunities and cryptocoins exchange.
Revolt has received USD 340 million worth of funding from well-known investors like Index Ventures, Balderton Capital, Ribbit Capital or Global DST. Fast-growing Fintech now opens more than 12,000 new daily accounts and processes volumes of more than USD 5.5 billion per month.