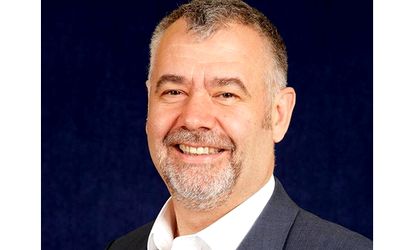 AROBS Transilvania Software, the largest technology company listed on the Bucharest Stock Exchange, posts consolidated revenues of RON 193.8 million for 2021, an increase of 10% compared to 2020, a turnover of RON 190.1 million, an appreciation of 10% compared to the previous year, EBITDA of RON 54.5 million, an increase of 3% compared to 2020 and a net profit of RON 45.7 million, a positive evolution of 16% compared to the previous year. The consolidated results for 2021 are audited.
"The financial results for 2021 at the consolidated level align with our estimates and reinforce our conviction that we are a group of companies with a healthy financial situation and a well-structured development strategy. At the level of our services and solutions, we have seen very high growth in custom software development from global partners, as well as in the area of software products such as fleet management, business optimization, and digital payments, amid accelerated digitization processes implemented by companies and organizations. Looking at 2022, the market context is extremely complicated and challenging, especially regarding the recruitment of IT specialists, but also from a geopolitical perspective. Nevertheless, AROBS has managed to grow year after year in its 24 years of existence, despite some critical events. I am convinced that thanks to our colleagues and our diversified portfolio of services, solutions, and companies, we will be able to continue our growth in this critical period," said Voicu Oprean, founder and CEO of AROBS.
The group-wide client portfolio has seen sustained growth, with new partners being attracted from Europe and the US over the past year. At the level of the group, the most significant contribution to unadjusted turnover at the consolidated level for 2021 was brought by AROBS Transilvania Software, which recorded an unadjusted turnover of RON 169.3 million, up 10% compared to 2020, representing 88% of the total unadjusted turnover, and a net profit of RON 43.2 million, an increase of 7% compared to the previous year. The other nine companies in the group, including SAS Grup and UCMS by AROBS, recorded a cumulative unadjusted turnover of 23.1 million lei, an increase of 4% compared to 2020, and a net profit of 4 million lei, an appreciation of 15% compared to 2020. SAS Grup and UCMS had the highest impact on turnover out of the nine companies mentioned.
At the beginning of June 2022, AROBS completed the takeover of the business line and the Software Development Services team from Enea AB in Sweden. With this transaction, AROBS has expanded its opportunities to develop the software services and embedded business in the US and Europe, but also in other industries, such as medical, aeronautics, maritime and embedded devices The financial results of this company, as well as those of Berg Software Timișoara, the company with a presence in the German, Austrian and Swiss markets that AROBS took over in December 2021, are not included in the consolidated results for 2021. The two transactions, with a total value of 21.3 million euros, will be consolidated in the report for 2022.