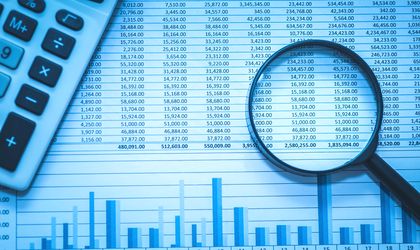 Banks across Europe will need to save nearly EUR 80 per customer and swiftly digitise to weather the impact of COVID-19 pandemic. Analysis from global consultancy partnership Kearney has found that the COVID-19 pandemic and resulting recession will mean that banks across Europe need to rethink their strategies and reduce their costs by over EUR 35 billion to overcome this crisis.
Now in its 11th year, Kearney's European Retail Banking Radar is an annual analysis of the pan-European banking market, tracking 92 retail banks in 22 European markets, comprised of 50 banks in Western Europe and 42 banks in Eastern Europe. The 2020 edition looks at the impact of COVID-19 on the retail banking sector in five instalments.
The full economic impact of the coronavirus pandemic cannot yet be calculated. However, with the memory of the 2008 financial crisis still fresh in the banks' minds, the sector is bracing itself for another testing time. Despite financial services being better prepared this time, this crisis has already had a precipitous impact – an indication that this incidence could be more prolonged and intense.
For banks to emerge from this stronger, Kearney asserts the need for new operating models and rigorous cost efficiencies. Across Europe, banks will need to reduce their costs by over EUR 35 billion to maintain their current 2019 cost-to-income ratio, and potentially over EUR 45 billion, which means cutting costs by at least an additional 20 percent.
This is by no means an easy undertaking. During the peak of the Global Financial Crisis, banks managed to reduce cost-per-customer on average by over EUR 20. In order to keep up the same cost to income ratio of 62 percent as in 2019, banks will need to find savings of nearly EUR 80 per customer.
However, cost reductions alone will not be enough to survive this crisis. Kearney's analysis shows that without digitisation of both the customer experience and back-of-house operations – designed to address the needs of changed behaviours and habits – banks will struggle to stay afloat in this "new normal".
"This is a crisis unlike any other the financial services sector has encountered. There's no question that banks will need both resilience and versatility to navigate the challenges presented by the COVID-19 pandemic. Cost reductions will be necessary to offset the economic slowdown and rising impairments caused by loan holidays and debt defaults. Those that emerge triumphant from this crisis will have diversified with more digital services and delivered a minimum viable operating model. Banks will also hope that their loyalty to customers during this difficult period will be recognized once the crisis is over. Whilst banks were perceived negatively in the recession of 2008, they now have the opportunity to be the key facilitators of recovery and rebuild trust with customers," said Simon Kent, Partner and Global Head of Financial Services at Kearney.