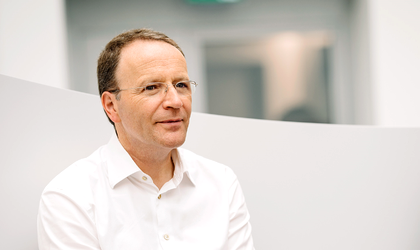 Nestlé, the largest food and beverage company in the world, announces the full-year results for 2022, reporting an 8.3% organic growth and an increase in sales of 8.4%, up to CHF 94.4 billion.
Total reported sales increased by 8.4% to CHF 94.4 billion. Net acquisitions had a positive impact of 1.1%. Foreign exchange decreased sales by 0.9%. Organic growth reached 8.3%. Pricing was 8.2%, reflecting significant cost inflation. Real internal growth (RIG) was positive at 0.1%. Organic growth was broad-based across most geographies and categories.
Mark Schneider, Nestlé CEO, commented: "Last year brought many challenges and tough choices for families, communities and businesses. Inflation surged to unprecedented levels, cost of living pressures intensified, and the effects of geopolitical tensions were felt around the world. The entire Nestlé team demonstrated dependability, as we navigated this difficult environment. Organic growth was solid, margins continued to be resilient, and our underlying earnings per share development was strong. At the same time, we ensured access to nutritious products and affordable offerings globally. During 2022, we also confirmed our longstanding nutrition strategy, with Good for You, Good for the Planet at its heart. We took important actions to further strengthen our industry-leading responsible marketing practices and to provide transparency on the nutritional value of our global portfolio. At the same time, we also advanced the implementation of our climate roadmap. "
Zone Europe
7.2% organic growth: 0.9% RIG; 6.4% pricing.
| | | | | | |
| --- | --- | --- | --- | --- | --- |
|   | Sales 2022 | Sales 2021 | RIG | Pricing | Organic growth |
| Zone Europe* | CHF 19.1 bn | CHF 18.8 bn | 0.9% | 6.4% | 7.2% |
*RIG, pricing and organic growth figures exclude the Russia region, with a corresponding impact on the M&A and foreign exchange lines
Organic growth was 7.2%, with pricing of 6.4%. RIG was resilient at 0.9%, following a high base of comparison in 2021 as well as supply constraints. Foreign exchange negatively impacted sales by 7.6%, reflecting the appreciation of the Swiss franc against the Euro. Reported sales in Zone Europe increased by 1.8% to CHF 19.1 billion. In a challenging environment, Zone Europe demonstrated resilience and a commitment to invest for the long-term. In Ukraine, Nestlé announced a CHF 40 million investment for a new production facility in the Volyn region.
The Zone saw market share gains in confectionery, pet food and Infant Nutrition. By product category, the key growth driver was Purina PetCare, fueled by premium brands Gourmet, Felix and Purina Pro Plan. Growth was strong across all channels, particularly in e-commerce and pet specialty stores. Sales in Nestlé Professional grew at a strong double-digit rate, helped by new growth platforms and increased distribution, particularly for beverages. Coffee posted mid single-digit growth, led by Nescafé soluble coffee and continued strong sales developments for Starbucks by Nespresso. Confectionery reported mid single-digit growth, with strong demand for KitKat and seasonal offerings. Sales in Infant Nutrition grew at a double-digit rate, based on strong momentum for premium infant formula, including human milk oligosaccharides (HMOs) products. Culinary recorded a sales decrease, impacted by negative growth in pizza and noodles. Garden Gourmet plant-based products continued to see double-digit growth, reflecting new product launches.
Outlook
In 2023, Nestlé expects organic sales growth between 6% and 8%, while 2025 targets were fully confirmed: a sustainable mid single-digit organic sales growth.