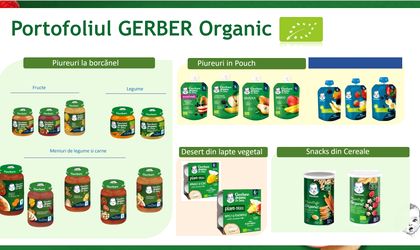 Nestlé, the largest foods and beverages company in the world, continues to innovate and offer consumers from all segments and all preferences new options and flavours, both on the functional side, but especially for the indulgence of the taste buds. Spring brings us some tasty news.
For coffee lovers, the NESCAFÉ portfolio is enriched with NESCAFÉ Creamy Latte, an instant coffee with a powdery texture, for a cup of coffee with a fine taste and a layer of velvety cream. The NESCAFÉ 3in1 Creamy Latte specialty is inspired by the trends in cafes, so you can enjoy a coffee with a rich milk taste at home.
Also returning is NESCAFÉ Barista Style, which is a range of instant coffee drinks that are just as tasty cold as they are at room temperature, in four flavours: Americano, Cappuccino, Latte and Caramel.
Also in the indulgence register, Nestlé announces the new KitKat Caramel, four "fingers" of chocolate with a caramel flavour, one of the current favourites of consumers, according to the latest preference surveys. And JOE® enriches its JOE® Mini range with coconut flavour.
In the functional area, Nestlé, through the Infant Nutrition division, brings to the market NANCARE® paediatric supplements to support children's health. It is Nestlé NANCARE® Flora-Equilibrium, for the balance of the intestinal flora, respectively Nestlé NANCARE® Drops with DHA and vitamin D and E which contribute to the development and normal functioning of the brain, maintaining the health of the bone system and the normal functioning of the immune system.
Also, for children, Nestlé offers a novelty this spring, namely the Gerber® Organic vegetable milk dessert, made from coconut milk with apple and pineapple flavours, without added sugar, preservatives, colourings, or additives.
Cats are the masters of balance, but in order to maintain their gut microbiome balance, they need help. It is scientifically proven that PURINA ONE BIFENSIS® products support their gut health and aid their immune systems. PURINA ONE® contains chicory root, antioxidants, and Lactobacillus, contributing to the process of balancing beneficial and harmful bacteria within the gut, thus helping the protection of the gut microbiome. Cats deserve both inner and outer happiness, and one can't function without the other, that's why Nestlé is relaunching their PURINA ONE® products.
Last but not least, on the www.nestle.ro website you may find new recipes of cakes and salads, here.