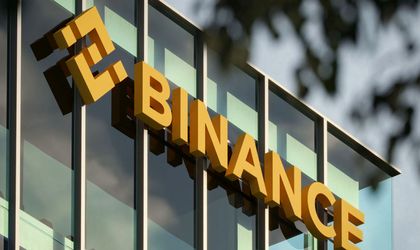 Binance, the largest cryptocurrency exchange platform in the world, is planning, by the end of 2023, to employ in the technology hub in Iași, opened last September.
"Binance is constantly hiring and developing around the world, and Romania, recognized for its high skills in IT and technology, is an important point on our map. In September last year, we opened our first technology hub in the country, in Iași, after consistent discussions with the Romanian Government, and this year we are entering a natural stage of growth, in which we want to attract many talents to our new center," said Ilie Pușcaș, Binance Country Manager.
The first positions available for the center in Iași are open to IT specialists and include the Backend, QA, Frontend and Mobile areas. The required expertise is mainly focused on Java, typescript, iOS and Android, MENA stack, automation and framework.
At present, Binance is also recruiting in the area of Customer Support, for the offices in Bucharest.
The open Binance positions for Romania, both for the offices in Bucharest and for the center in Iași, are available here.
In Romania, in parallel with the recruitment area, Binance has a series of initiatives aimed at strengthening the financial education. The company has open collaborations and partnerships with numerous other platforms, universities, government institutions and organizations with a focus on education. The goal is to develop new study programs, courses, webinars and trainings for Romanians.
To date, Binance has already organized three meet-up sessions in Romania, in Bucharest, Iași and Cluj-Napoca, for every person interested in the blockchain ecosystem. During the events, the public has the opportunity to find out for the first time information about Binance Romania and the company's partners, participate in contests and various interactive activities, but also openly discuss with the Binance team, about the industry and more.
Romania is also the second European country where Binance allows transactions in local currency. The company has recently added the BUSD/RON fiat trading pair in Romania. Thus, Binance allows, for only the second time in Europe, transactions in the local currency of a country. The decision allows customers from Romania, as well as those from other regions, to directly use the RON currency to trade the Binance BUSD stablecoin.