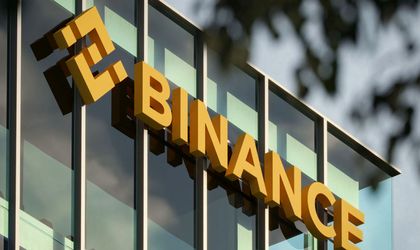 Binance presents the top six continuously growing social engineering threats in 2023, along with the steps taken to prevent these occurrences. The methods of social engineering being used are constantly evolving alongside technology, making it challenging for users to identify and avoid them. New digital communication methods provide attackers with more avenues for exploitation.
Cybercriminals are increasingly using social messaging platforms to find victims and execute social engineering attempts. Attackers can disguise themselves as friends, colleagues, or officials by copying information from their accounts and other online profiles.
"We have always maintained that effective security is collaborative, and the blockchain space is no exception. At Binance, we have found that our collaboration with the public sector and industry players globally complements our own efforts to build a safer ecosystem for our users. Equally important, however, is ensuring that users themselves are engaged in the process of protecting their assets," says Ilie Pușcaș, Country Manager, Binance.
As these social engineering threats become more widespread, users must prioritize their digital security to protect their personal information. The most common tactics currently used include:
Quid pro quo: Scammers offer a service or item that appears valuable in exchange for sensitive information or access to the victim's systems

 

Watering hole: Attackers compromise a website frequented by the target group by injecting malicious code that infects visitors' devices.

 

Spear phishing: Personalized phishing attacks targeting specific individuals or organizations, using detailed and convincing custom scripts to maximize the chances of success.

 

Pretext: Attackers follow a communication script to gain victims' trust and obtain personal data, such as pretending to be a bank's support representative or a technology platform in need of verification details.

 

Baiting: Cybercriminals entice victims with promises of free goods or services, tempting them to access links or download files that compromise their security.

 

Phishing: Scammers contact targets via email, SMS, or social messaging, posing as representatives of reputable entities, to deceive recipients into accessing malicious links, disclosing sensitive information, or downloading malware.

 
How Binance Prevents Social Engineering Scams
User protection is a top priority for Binance. As part of this, the company prevents social engineering scams by implementing robust security measures and consistently increasing user awareness of common methods.
Binance employs a wide range of security mechanisms, including multi-factor authentication, advanced verification processes, and continuous monitoring of suspicious activity on the platform.
Binance regularly collaborates with cybersecurity experts and law enforcement agencies to stay updated on emerging threats. By working together, industry players can develop proactive solutions to combat social engineering attacks.
Binance places a strong emphasis on user guidance, with education and prevention being the most effective solutions against social engineering attacks.