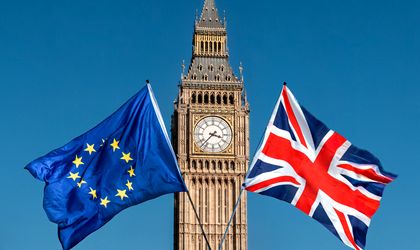 UK Chancellor of the Exchequer Philip Hammond said during the ECOFIN meeting in Bucharest on Saturday that prime minister Theresa May had already complied with the requirements of the Cooper bill that passed through the House of Commons by a single vote on Tuesday, even before the bill became a law by passing in the House of Lords, which is expected to happen on Monday.
The Cooper bill forced the government to seek another extension to Article 50 in order to avoid a no-deal Brexit by any means.
"We think the Cooper bill will complete its passage in the House of Lords on Monday. But the bill mandates the PM to seek an extension from the EU Council, and she's already written to ask for that extension, so she's already complied with these terms," said Hammond.
A few hours before May wrote to the EU to ask for the June 30 extension, EU Council President Donald Tusk had offered a "flexible" extension of up to 12 months, which could be shorter if the UK were to find a solution that could pass through Parliament.
"We've asked for an extension for June 30 and we've heard what Mr. Tusk has suggested. We'll see what happens," he added.