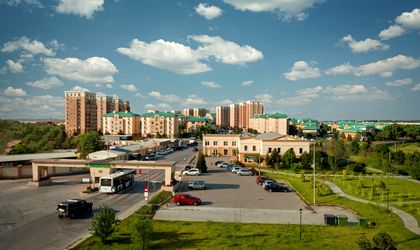 In the midst of a medical crisis, Cosmopolis and Concierge Medical by Intermedicas are laying the groundwork for a new innovative telemedicine service.
Thus, without having to leave their home, by a simple telephone call to 021.222.13.70, the residents of the largest private neighborhood in Bucharest and the other residents of Bucharest can directly contact a Concierge Doctor, who can be a medical doctor, family, pediatrician or infectious disease doctor. Given the growing interest in quality medical services, the hotline responds quickly, safely and free of charge to all medical needs. Some of the best doctors in Romania offer all their medical expertise and experience, regardless of whether it is a consultation, advice, treatment or medical recommendation.
"This form of telephone medical support is particularly effective in cases where the anxiety caused by the pandemic has increased greatly, and in the current crisis conditions – moving to medical services is complicated and difficult. This hotline also comes in support of alternatives offered by the state, especially as the number of employees of state hospitals, health centers and public health departments is limited. It is the most efficient way by which any medical need receives an answer", said Ana Maria Marian, Managing Director of the Intermedicas clinic.
The medical service is available from Monday to Friday, between 9am and 6pm, with priority given to Cosmopolis residents and Intermedical clients.
"Cosmopolis has chosen to encourage the modern patient-doctor relationship, given that a doctor is a reliable source of information, and these days citizens have more questions than ever. It is vital that we provide a clear source of answers for any Covid-19 question and health status – free of charge. Residents living in Cosmopolis are people who have just started a family together, young people with higher education, most of them being employees of international companies in the north of the Capital. Precisely for these reasons, the telemedicine solution we believe will be embraced by our residents. We prove once again that we are not just a neighborhood, we are a community with a unique lifestyle," said Gabriel Voicu, project manager of Cosmopolis.