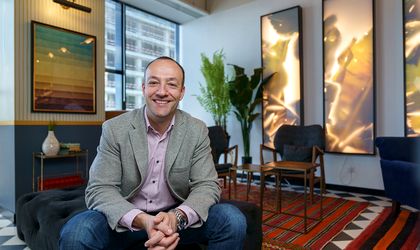 Mike Hapoianu, General Manager at Mindspace Romania & Poland, joins the speaker line-up at Business Review's first HR event of the year, Working Romania, on April 29, 2020, streamed live online in our dedicated Facebook and LinkedIn groups, Future of Work by Business Review.
Hapoianu, a Magna Cum Laude graduate of the University of Toledo (Ohio, USA) with a Double Major in Marketing & International Business, is the General Manager for Romania & Poland of Mindspace, the global coworking provider, a role he has since May 2019. Before joining Mindspace, Mike Hapoianu was part of the managing teams at several organizations, such as GVA ASCO Properties, South Pacific Group, SunMedair Group, at which he held the role of Sales Manager, and FCM Travel Solutions, where he was B2B Commercial Director for the Romania, Bulgaria & Turkey region.
At Mindspace, Mike coordinates the company's activity on the Romanian and Polish markets, supervising the application of the group's global strategy on a local level, He is also responsible of the continuous improvement and expansion of benefits for Mindspace members.
Find out more about Working Romania's agenda, speakers, and partners.