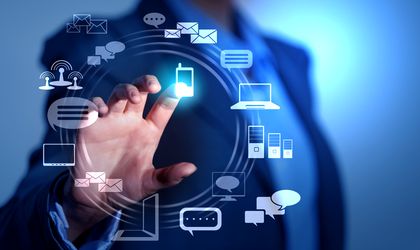 From greening their business to training the next generation of entrepreneurs, from funding SMEs to bringing an ailing company back from the brink, some players on the local market defied the tough trading conditions to shine in 2015. This year's Business Review Awards celebrate these high achievers. Who are they, and what did they do?
Judging criteria: innovation and research-driven; orientation of the strategy implemented; investment made (amount) and benchmarked against other markets where the company is present; the added value brought to the business environment and/or community.
Luxoft for SuperCloud
IT company Luxoft has worked on developing the SuperCloud, a project in virtualization technologies that helps companies in the telecom industry to streamline the development and delivery of new network services and applications. Given the exposure to state-of-the-art technologies, standardization efforts, as well as the open source efforts, the project has itself a built-in educational component, said the company. The company has invested USD 200,000 annually in staff and laboratory equipment for the SuperCloud.
TeamNet International for Hirrus UAV
IT company TeamNet has coordinated the research & development efforts for the Hirrus UAV (Unmanned Aerial Vehicle). The company said the development of the Hirrus took two years and has brought to the same table experts in various sectors such as IT, aeronautics and the military. Hirrus UAV includes three unmanned air vehicles, a ground control station and data terminal. Following the development of Hirrus, TeamNet has worked on integrating the UAV with other services it provides. The R&D on Hirrus required a EUR 2.1 million investment. The UAV system targets both customers in the public and private sector and can be used in various industries such as agriculture, urban development and critical infrastructure monitoring.
Vector Watch for Vector technology
Engineered and designed from scratch, Vector challenges the traditional concept of smartwatches. Manufactured from stainless steel for a premium aesthetic, Vector's models pay homage to the minimalism of the traditional wristwatch, with a sleek, understated look and a focus on simplicity. In late 2015, Vector Watch received a further investment of USD 5 million, led by Bucharest-based early stage technology investor GECAD Group. Other investors in this round include Catalyst Romania and a group of high-net-worth individuals. With this last round of investment, GECAD Group remains the single largest shareholder of Vector Watch.
Here are the other categories from the BR Awards: Community Involvement, Online Strategy for Business Development, Best Startup Supporter, Best SMEs Financing Line Program, Best Turnaround Strategy, Best Employment Initiative, Entrepreneur of the Year, Deal of the Year, Business Leader of the Year, Excellence in Business, Best International Expansion.