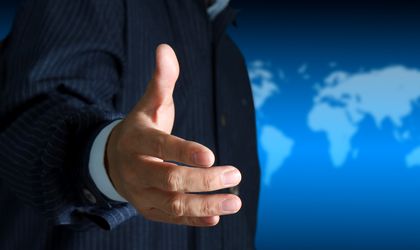 From greening their business to training the next generation of entrepreneurs, from funding SMEs to bringing an ailing company back from the brink, some players on the local market defied the tough trading conditions to shine in 2015. This year's Business Review Awards celebrate these high achievers. Who are they, and what did they do?
Judging criteria: main achievements during a year of his tenure (strategy development, achievements, improvements of the company's results, bold targets, etc.)
Antoaneta Curteanu, UniCredit Leasing Corporation
With 25 years of banking experience, Antoaneta Curteanu is occupying, as of June 1st 2010, the position of Chief Executive Officer at UniCredit Leasing Corporation IFN. Her performance is demonstrated first and foremost by the fact that UniCredit Leasing is an industry leader, with a constant market share of 18 percent on the financial leasing segment in the past five years.
Florentina Totth, Schneider Electric Romania
Florentina Totth is both the first Romanian Country President of Schneider Electric Romania and the first woman to be appointed in this position. She was promoted as Country President in February 2014, but has been a part of the company's top management team since 2010, as Vice president. During her mandate, Schneider Electric Romania has strengthened its leading position in the energy management and automation industry. Also, the company has launched innovative and sustainable solutions dedicated to all markets addressed by the company.
Jean Baptiste Dernoncourt, Carrefour Romania
In order to achieve the objective of becoming the first retailer on the local market, Jean Baptiste Dernoncourt, Carrefour Romania's CEO, focused his attention in 2015 on the expansion of the retailer's store network and improving internal communication. Under his leadership, Carrefour Romania has continued its expansion with the opening of two hypermarkets and 13 supermarkets in the country.
Jean François Fallacher, Orange Romania
Jean François Fallacher is Chief Executive Office of Orange România, the market telecom leader, with over 10 million customers. He has acquired his vast professional experience in different positions in France Telecom – Orange Group. He graduated École Polytechnique and École Nationale Supérieure des Télécommunications of Paris. He continued his studies with the International Business Development Program with ESSEC Business School.
The revenues of Orange Romania for the first three quarters of 2015 have totaled EUR 697 million, posting an increase of 3.2 percent over the same period of 2014.
Kinga Daradics, MOL Romania
Kinga Daradics has been managing MOL Romania since May 2011. Under her management, MOL completed the deal to acquire a former competitor network (e.n. ENI Romania) and the rebranding process of the acquired service stations. The total investment budget for this was more than EUR 15 million (not including the transaction value of taking over the former competitor network). Following the acquisition, MOL reached a network of 200 service stations in Romania, compared to less than 130 when Kinga Daradics had been appointed CEO.
Omer Tetik, Banca Transilvania
Omer Tetik has been the CEO of Banca Transilvania since 2013. Under his tenure, the lender has acquired Volksbank Romania, in a deal that was finalized at the end of 2015.
Over the past year, Tetik has focused on the integration of Banca Transilvania's operations with those of Volksbank. Furthermore, the bank has paid more attention to cross selling and has increased the sales in noncredit products. In the first three quarters of 2015, the bank's assets rose by 10.6 percent to RON 39.3 billion, compared to the same period of last year, while its profits amounted to RON 373.5 million.
Here are the other categories from the BR Awards: Community Involvement, Online Strategy for Business Development, Innovation in Technology, Best Startup Supporter, Best SMEs Financing Line Program, Best Turnaround Strategy, Best Employment Initiative, Entrepreneur of the Year, Deal of the Year, Excellence in Business, Best International Expansion.