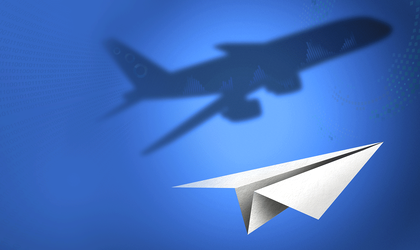 From greening their business to training the next generation of entrepreneurs, from funding SMEs to bringing an ailing company back from the brink, some players on the local market defied the tough trading conditions to shine in 2015. This year's Business Review Awards celebrate these high achievers. Who are they, and what did they do?
Judging criteria: to what extent does the project/service support the activity of startups; number of startups/individuals supported; resources and strategy employed to support startup activity (infrastructure, consultancy services); ease of access to the solution/service/product for startups.
Banca Transilvania for Best Startup Supporter
As part of its "BT Club – Clubul Intreprinzatorului Roman" program, BT organized last year 55 trainings and conferences in the entire country (with more than 2,500 beneficiaries), one national webinar (with almost 3,000 attendees) and three events "Entrepreneurs on Stage. For Students", in Cluj Napoca which were dedicated to supporting the emerging of a future generation of entrepreneurs. BT Club – Clubul Intreprinzatorului Roman, was founded by BT in 2006 as an initiative aiming to support entrepreneurs by providing services and access to relevant information through training sessions and seminars, as well as within the virtual environment via the Internet.
ING Bank for Business Incubator
ING Bank supports the Business Incubator since 2014, and continued it in 2015, both by sponsoring the program management, and by establishing a startup fund to help young people to start their business. The young entrepreneurs receive the necessary support in order to start a business. The entire project was supported by ING funds, to which were added EUR 5,000 acting as seed money for the startups that qualified in the pitching session. 30 ING employees were involved in the project, 200 ING volunteering hours, 400 hours of business management trainings. The Incubator has created so far 24 startups, 35 new jobs, attracted EUR 150,000 external investment (European funds) for the created startups, plus a Council of Europe invitation to talk about the Business Incubator model as a best practice.
Office for Implementing Programs for SMEs (SIPPIMM) Ministry of Economy, Commerce and Relations with Business Environment for supporting SMEs
SIPPIMM implements various programs for developing SMEs, such as that of stimulating the establishment and development of micro enterprises by entrepreneur beginners in business (SRLD), the one to develop entrepreneurial skills among young people and facilitate their access to financing – START; the program to encourage women in business, etc.
StartupCafe.ro for supporting the entrepreneurial community
StartupCafe.ro was founded by Hotnews.ro, as an educational project to support entrepreneurship in Romania. The project started in late May 2015 as a website providing business news and resources for SMEs, especially startups. The project actively monitors the Romanian startups ecosystem and focuses on new, interesting business ideas, especially in the IT industry. It also focuses on financing solutions for SMEs and startups.
Here are the other categories from the BR Awards: Community Involvement, Online Strategy for Business Development, Innovation in Technology, Best SMEs Financing Line Program, Best Turnaround Strategy, Best Employment Initiative, Entrepreneur of the Year, Deal of the Year, Business Leader of the Year, Excellence in Business, Best International Expansion.