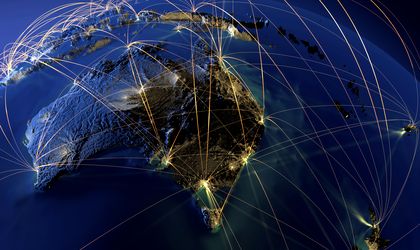 From greening their business to training the next generation of entrepreneurs, from funding SMEs to bringing an ailing company back from the brink, some players on the local market defied the tough trading conditions to shine in 2015. This year's Business Review Awards celebrate these high achievers. Who are they, and what did they do?
Judging criteria: level of investment on international market; market share on foreign markets; the competition of the foreign markets (depending on the field of activity); number of employees worldwide; the turnover generated by the international expansion.
Autonom Rent a Car (Autonom Hungary) for expanding in Hungary
Autonom Rent a Car focuses on tourists and works with international partners to attract clients especially from Europe (France, Germany, Austria, Holland etc.) but also from Russia or Israel. After it created a national network in Romania, the company decided to expand its business in Hungary at the beginning of 2014. In April last year, it reported its first client and by the end of December, it had approximately 860 reservations. It invested EUR 300,000 in a fleet of 25 cars and, with four employees, reported a turnover of over EUR 220,000 in 2015 in order to achieve its goals on the Hungarian market.
eMAG for expanding regionally
Online retailer eMAG has been expanding regionally for the past five years, becoming a regional leader in online ecommerce, according to its data. At the beginning of 2015 it entered the Polish market through Agito, one of the biggest local online shops. The expansion process started back in 2012 in Bulgaria, where it now has 50 percent of the online electro IT market. One year later, they launched operations in Hungary where it now has a market share of over 20 percent, according to its data.
Overall, in 2015 the company's main objective was to grow and consolidate the business in its first two markets and enter Poland through Agito.
Paravion for buying Bavul.com
In March last year, Paravion acquired the online travel website Bavul.com, founded by telecom giant Turkcell, the leader of the telecom market in Turkey for more than 10 years, with over 35 million users. Paravion started to expand at the beginning of 2015 in several markets in Southeast Europe, with teams of travel agents fluent in English, Hungarian, Bulgarian, Turkish, Greek and Spanish.
Salad Box for its rapid expansion
Salad Box decided to extend internationally through franchise selling and a joint venture.
For 2015, Salad Box had two main objectives: prospecting ten new international markets and finding at least three new partners. The expansion strategy is to enter more markets at the same time. For this reason, Salad Box approached three markets with different geographical distribution: Europe, North Africa and Asia. Moreover, 2015 has been a year for developing and improving the franchise system, but also launching a new face of the Salad Box shop.
Here are the other categories from the BR Awards: Community Involvement, Online Strategy for Business Development, Innovation in Technology, Best Startup Supporter, Best SMEs Financing Line Program, Best Turnaround Strategy, Best Employment Initiative, Entrepreneur of the Year, Deal of the Year, Business Leader of the Year, Excellence in Business.