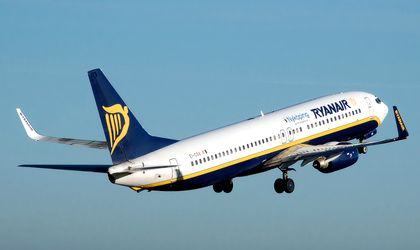 Ryanair announced on Wednesday that it will operate flights on the Bucharest-Madrid route starting in the summer of 2015, according to economica.net.
Moreover, Bucharest-Bruxelles (Charleroi) flights which will be available starting the end of October will also be maintained for the summer schedule. The online reservation system has yet to be updated with the new flights for the summer of 2015. 
Ryanair also decided to increase the frequency of flights on the Bucharest – London route to two flights per day.
The low-cost carrier is expecting these three routes, plus Bucharest-Dublin, to reach 400,000 passengers per year and a total of 64 flights / weak.
To celebrate the two new destinations it is offering from Bucharest, Ryanair is offering 100,000 tickets at the special price of EUR 19,99 for flights to London and Dublin in September, October and November. The offer is available until September 5. 
After having launched the Bucharest-Dublin and Bucharest-London routes in April, Ryanair announced in July that it has carried 50,000 passengers to the UK from Otopeni Airport. The company didn't say how many passengers opted for each route.