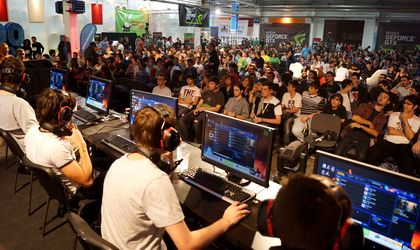 Romania ranks third in Central and Eastern Europe and 39th in the world for revenues generated by gaming, according to an analysis of Newzoo, which provides research into the gaming industry.
According to Newzoo, Romania's gaming industry generated USD 122,354,000 in 2014. In the CEE only Russia (which also comes 12th in the world – USD 1.1 billion revenues in 2014) and Poland (23rd in the world, USD 280 million) performed better.
The first countries in the world are the US – with USD 20.5 billion generated by gaming, followed by China – UDF 17.8 billion, and Japan – USD 12.2 billion
"Our position in the ranking is colossal. For years we have been outclassed by countries like Hungary and the Czech reovlic but now we find ourselves exactly where we have to be on the global. Given our population, internet speed and average time spent gaming it is a well deserved ranking. We can still climb a few positions, but oly at a global level. We cannot overtake Poland or Russia. It is incredible how we managed to get here, it is the maximum that we can achieve", according to Silviu Stroie, CEO Computergames.ro, quoted by Wall-Street.
Stroie added that much of the amount generated by gaming in Romania does not necessarily go through local companies – only half.
Coming this weekend, gamers from all around Romania are expected to take part in the biggest gaming event of the fall: Dreamhack Masters 2014, held at Sala Polivalenta in Bucharest, from October 31 – November 2.