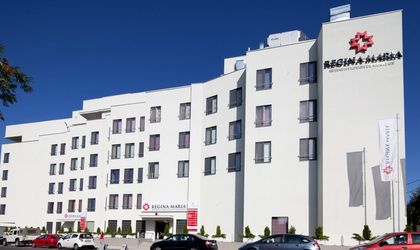 Following an investment of EUR 300,000, Regina Maria, a Romanian healthcare provider has added another clinic to its national network of 22 locations, according to company representatives.
The Delfinariu Children's Policlinic is the second space they open in Constanta and it will offer non-stop paediatric services, including 17 medical specializations and lab works.
The clinic covers 600 sqm, spanning two storeys, next to Constanta's dolphinarium. It has a team of 45 health professionals (of which 27 are medics), 10 offices and its own lab. The specialties it will serve are: allergy, homeopathy, nutrition diseases and diabetes, ultrasound, haematology, endocrinology, dermatology, paediatric surgery, family medicine, internal medicine, obstetrics and gynaecology (with 4D imaging investigations, colposcopy), oncology, otolaryngology, paediatrics, psychiatry and neurology children , clinical psychology and children's gastroenterology.
This week, the healthcare provider was acquired by Mid Europa Partners, a private equity firm focused on Central Europe and Turkey. The value of the transaction has not been made public but it is estimated to be worth over EUR 100 million, according to local media reports.
The transaction was executed by Csanad Daniel, Tas Tobias, Albert Jelinek and Bartosz Malecki from Mid Europa, with White & Case and Bondoc & Asociatii as legal advisers, EY as financial advisers and Banca Comerciala Romana (Erste Group) as M&A adviser. Erste Group provided debt financing, acting as the sole underwriter of the acquisition facility.
Mid Europa is a private equity investment fund focused on the markets of Central and Eastern Europe and Turkey with approximately EUR 4.2 billion of funds raised and managed since it was set up in 1999, according to company data.
With approximately 300,000 corporate subscribers, Regina Maria has a national presence through 22 polyclinics, 4 hospitals, 11 labs and 5 imaging facilities. At 2014 year end, the company had registered a 22 percent increase in number of subscribers, reaching 1.1 million. It posted a EUR 55 million turnover in 2014 and it expects a growth of about 20 percent for this year.
Natalia Martian