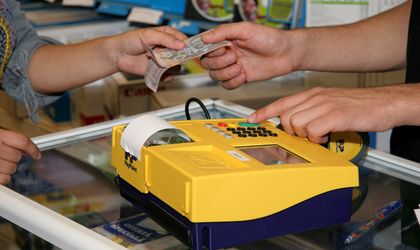 PayPoint Romania, operator of electronic cash payments and charging through retail points, announced a partnership with Carrefour Romania. The collaboration between the two companies implies the opening of payment terminals across the retailer's units: 29 hypermarkets, 100 supermarkets and 11 Carrefour Express proximity stores.
The PayPoint terminals can be used to pay utilities, telecom bills, cable and internet, insurance and credit rates. There will be no commission for these transactions and access to the point will be guaranteed without the need to shop first.
"The partnership signed with Carrefour strengthens our position in the modern retail segment and brings us closer to the many consumers who enter into Carrefour. Whether they go to the supermarket for their daily shopping or for their weekly supplies, consumers benefit from our payment services, which will their make life easier. We are proud of this collaboration as it brings PayPoint services to an important national network, with seniority and credibility in the market of Romania. We are certain that the advantages of our system will receive the appreciation of Carrefour customers, for which one trip to the store will allow them to also solve the issue of invoices or other types of payment available on our terminal," said Mugur Dogariu, PayPoint Romania managing director.
PayPoint is active in Romania since 2008 and currently has a network of 9,450 terminals. The company posted a turnover of EUR 37.37 million and profits worth EUR 2.72 million in 2014, both increasing over 2013.
Carrefour Romania has 189 stores across the country, out of which 29 hypermarkets, 106 supermarkets, 43 Express proximity stores and 10 Contact proximity units. The group registered EUR 1.01 billion in sales and EUR 26.6 million in profit in 2014, while its employee number went up to some 7,300.
Natalia Martian