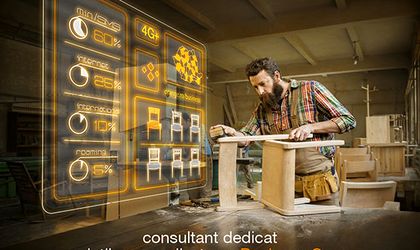 Telecom operator Orange Romania has launched a new campaign targeting businesses in Romania. 
The campaign opens with a video, and the goal is to position the company as an accessible digital partner and specialized consultant for businesses, whether small and medium enterprises or corporations with thousands of employees.
The campaign will take place across various verticals- in print, outdoor, radio and online on a platform, available under logo "We are working together for your business."
The shooting for the new video lasted for three days and took place in Bucharest, Rasnov and Constanta harbor. Each situation from the launch video was transformed into a separate independent film for each offer.
The campaign was a joint collaboration between the Orange Romania, Publicis Romania and Abis Studio teams.
At March 31, 2015, Orange Romania had 10,364,000 clients. 
The operator saw a 6.4 percent increase in revenues in the first three months of the year against the same period of 2014, to EUR 221 million, if excluded the impact of the regulatory measures, after an increase of 4.5 percent in the last quarter of 2014.
Otilia Haraga