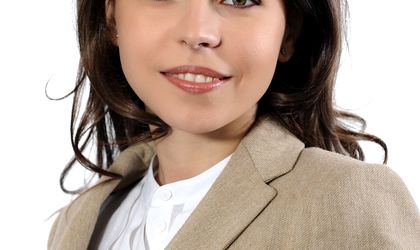 Some 195,000 sqm of office space were leased in Bucharest in the first three quarters of this year, take-up representing 80 percent or about 156,000 sqm (up by 25 percent y-o-y), according to data from DTZ Echinox. Relocations within class A & B accounted for 47 percent of the total take-up – 73,000 sqm – while new demand accounted for 53 percent. Overall, the new demand was up by 40 percent in the first nine months of 2014 y-o-y, according to the same source.
"Unlike the previous years when in order to reduce costs tenants were considering downsizing their space, this year most tenants opted for maintaining or expanding the leased surfaces," said Madalina Cojocaru, the head of the office department at DTZ Echinox.
The pre-lease activity "has demonstrated consistency" and represented 55 percent of the relocation activity and 16 percent of new demand. The most recent example is Deutsche Telekom Group pre-leasing 25,000 sqm in Ioannis Papalekas' Globalworth Campus office development in northern Bucharest. Given this, "2014 will turn out to be the first year since 2008 to report a consistent pre-lease transaction each quarter," according to the report.
Eight new office buildings were delivered between Q1 and Q3 which increased Bucharest's office stock by 4 percent to a total of 2.12 million sqm. This is set to increase to 2.18 million sqm by the end of the year. "Approximately 72 percent of 2014's new supply is already under a lease agreement," according to DTZ Echinox representatives.
As result the average vacancy rate for class A & B office space has dropped from 16.7 percent to 14.5 percent during Q1 and Q3 when the vacancy rate dropped in all of the capital's sub-markets.
Some 166,000 sqm of office space are currently under construction and are estimated to be completed over the next two years. "Additionally, more than 500,000 sqm of office space located all over Bucharest is in different stages of planning. However, only projects with a solid pre-lease agreement in place are likely to get financing," reads the real estate agency's report. Out of this, 114,000 sqm are due to be delivered next year and is 25 percent pre-leased.
Simona Bazavan