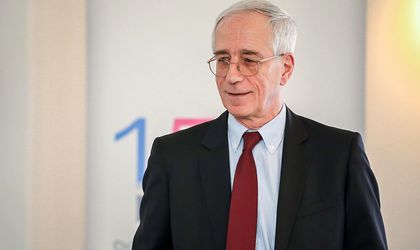 Nestle Romania's sales went above RON 700 million (approximately EUR 158 million) in 2015, up by about 7 percent y-o-y, said Herve de Froment, the company's CEO said this Tuesday in a press conference.
Last year has been the best so far for the FMCG giant on the local market with the VAT cut helping boost the company's sales, added the CEO. "In one day the VAT dropped from 24 percent to 9 percent for foods and we saw the effects immediately. Our sales boomed and when I say this I mean increases of more than 20 – 25 percent for the first four months," said de Froment.
Icecream, pet food and cereals were the product categories for which the company has reported the highest growth rates y-o-y, added company representatives.
The company is celebrating this year its 150th anniversary worldwide and its 20th in Romania. Nestle says it has invested EUR 10 million locally in the last 10 years in increasing the production capacity of its Joe factory in Timisoara, western Romania, which it bought in 2000. About 35 percent of the company's production (waffles and coffee products) are being exported to neighboring Hungary, countries from the Adriatic and the Mediterranean and this year also Ireland.
The company's local brand portfolio includes Nescafe, Nesquik, Nescafe, Nespresso, Joe, KitKat, Lion, Maggi, Nirvana andAloma.
Simona Bazavan