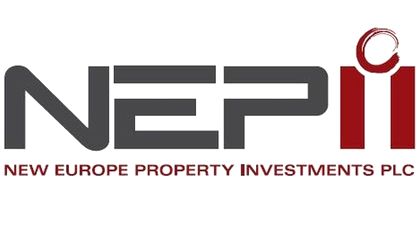 Investment fund New Europe Property Investments (NEPI), one of the most active player on the local real-estate market, is planning to issue new shares in order to raise EUR 80 million to finance new project.
"The incoming funds will be used to partially finance existing projects but also for potential acquisitions and developments. This step is in accordance with the company's strategy of focusing on opportunities that can lead to long-term maximization of winnings for shareholders", according to a press release from NEPI.
The equity raise will be offered to qualifying investors through an accelerated book build process (the "book build") where only public investors will be able to participate,
The offer will be opened on Monday.
NEPI announced last week that it bought a 7.4-hectare land in Piatra Neamt where it will develop a shopping center and to take over the remaining stake of 30% in the Mega Mall Bucharest project.
"The company secured a 7.4 ha terrain to the west of Piatra Neamt (…). It is located in one of the densest populated areas in the city with good access to infrastructure. (…) We estimate that we can build a regional shopping center with a surface area of 29,000 square meters", according to the funds' financial report.
In 2013, NEPI bought The Lakeview office building in Bucharest, for some EUR 61.7 million.
Its portfolio in Romania includes Promenada Mall Brăila, Ploieşti Shopping City, Retail Park Auchan Piteşti, Deva Shopping Centre, Severin Shopping Center, and the office buildings Floreasca Business Park, The Lakeview in Bucharest and City Business Centre Timişoara.