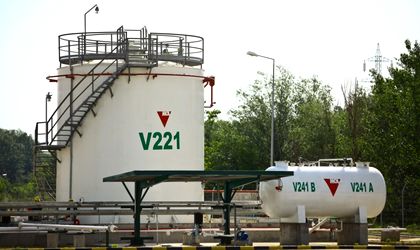 Oil and gas company MOL Romania has completed the first stage of a fuel terminal in Giurgiu that will require a total investment of EUR 10 million, in a move to optimize its logistics supply chain.
The Giurgiu terminal is located in the Free Trade Area and has a direct link with the Danube.
Kinga Daradics, country chairman MOL Romania, said: "Romania is included in the long term development strategy of MOL Group, and the opening of the fuel terminal in Giurgiu is an important step in this direction."
The terminal will reach a storage capacity of 7,000 cubic meters once the building works are completed. At the moment, Mol can deposit and trade diesel from Giurgiu.
"This investment supports the growing distribution network of MOL Romania that registers a yearly increase in sales volumes," added Daradics.
Hungary-based MOL Group operates 137 fuel stations in Romania.
Ovidiu Posirca