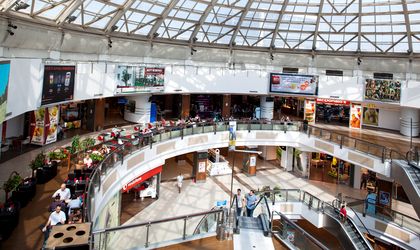 Belgian grocery retailer Mega Image will move its headquarters to the Plaza Romania Offices project in Bucharest which is being developed by Anchor Grup by transforming some 10,500 sqm of the shopping mall's surface into offices. Mega Image, which operates some 470 stores locally, will lease approximately 3,300 sqm, the retailer has announced.
The decision to relocate is the result of the company's expansion over the past years, said Mega Image representatives. The actual relocation will take place in July.
Anchor Group started the refurbishment of the Plaza Romania in early 2014. This includes transforming some 10,000 sqm of the shopping mall's surface into office space.
Anchor Grup is part of the Fiba Group holding which comprises 76 companies from 12 countries. It has been present in Romania since 1997, investing in retail, real estate, and the residential market. Anchor Grup's local portfolio includes the Bucuresti Mall (opened in 1999 – it was the first shopping mall in Bucharest) and Plaza Romania (2004) shopping malls, the Anchor Plaza office building and the InCity Residences residential project. The company also developed the Shopping MallDova mall in Chisinau.
Simona Bazavan